Cash Plus
Cash Plus invests entirely in New Zealand cash and cash equivalents.
Benchmark asset allocation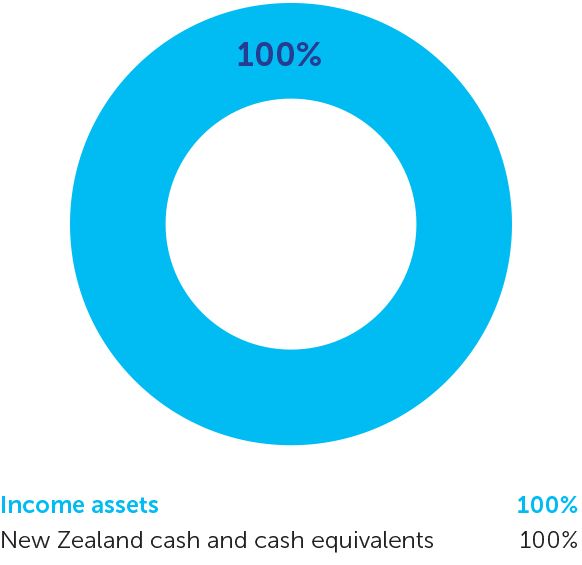 Investment expectation
To maintain invested capital and provide stable returns, with negligible likelihood of experiencing a loss in any year. As a guide to members, Cash Plus is expected to provide a return after tax and investment expenses that broadly matches the after-tax return of the S&P/NZX Bank Bills 90-day Index.


Estimated fund charges
Estimated total fund charges (p.a. of net asset value).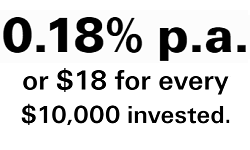 Historical returns
Information about asset classes held by Cash Plus