Trustee
The Commissioner of Police (Commissioner) and the New Zealand Police Association Incorporated and the New Zealand Police Leaders' Guild Incorporated (Police Service Organisations) have appointed a single corporate trustee, PSS Trustees Limited, to manage the scheme. The current directors of the trustee are: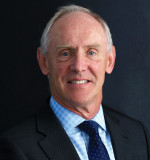 Ian Russon
BA (Hons)
Professional director (Chair)
Ian has had a long career in the financial services industry. Following periods working in the UK, Canada, Hong Kong and Germany, he joined the Financial Markets Department of the Reserve Bank of New Zealand in 1995 and held various management positions focusing on foreign exchange reserves management and monetary policy implementation. In 2002, Ian joined Bank of New Zealand (BNZ) and, for the majority of his time at the bank, was Head of Financial Institutions & Public Sector. In 2017, Ian resigned from the bank to work as a professional director. In addition to his role with PSS Trustees Limited, he is chair of UniSaver Limited and Implemented Investment Solutions Limited and a director of trustee of The Salvation Army New Zealand Officers' Superannuation Scheme and Presbyterian Beneficiary Fund Trustee Limited. He is also a director of the board of management of the Bank of New Zealand Officers' Provident Association, with which he also served as a scheme participant elected member during his time at BNZ.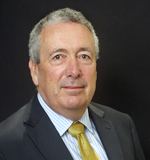 Graham Ansell
BCom (Hons)
Professional director (appointed by the Police Service Organisations)
Graham began his career at the Reserve Bank of New Zealand in 1987, spending 4 years in monetary policy implementation followed by a further 4 years in the reserves management office managing deutschemark, yen, USD, and euro-dollar bond portfolios. In 1996, Graham joined Armstrong Jones, a small Auckland-based funds management organisation, in the role of Head of Fixed Interest. Despite a series of ownership changes over the following years, Graham remained with the organisation, which ultimately became ANZ Investments, the country's largest commercial funds management organisation. In 2012, Graham was promoted to the role of Chief Investment Officer, a position he held until 2018 when he left ANZ Investments to pursue a career as a professional director and investment consultant. Graham currently has three other director roles. He sits on the board of BNZ Investment Services Limited, is a director of New Plymouth PIF Guardians Limited and has recently been appointed to the Board of the National Provident Fund. He also sits on the investment committees of BNZ Investment Services and PIE Fund Limited.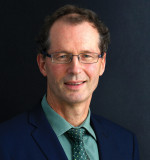 Greg Fleming
BCA, Dip IR
Director (appointed by the Police Service Organisations)
Greg is the Police Association Industrial Advocate and National Secretary. He was the Association's chief negotiator during the establishment of the Police Superannuation Scheme in 1992 and for subsequent enhancements. Greg was appointed as a trustee in 1996. He chairs the scheme's communications subcommittee.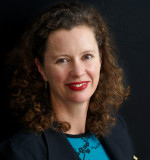 Sarah Graydon
BA, LLB (Hons)
Professional director (appointed by the Commissioner) and licensed independent trustee
Sarah is an experienced lawyer who has worked in a number of areas and predominantly in in-house roles. She headed up the legal team at New Zealand Post for 8 years and now works with Juno Legal providing advisory, coaching and legal services centred on in-house legal functions. Sarah's governance experience spans superannuation, health and education. She is a licensed independent trustee and currently holds positions with three other superannuation schemes as well as PSS.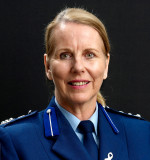 Sandra Venables
Director (appointed by the Commissioner)
The Commissioner appointed Assistant Commissioner Sandra Venables as his representative on the board of PSS Trustees Limited in September 2019. Sandra is Assistant Commissioner – Districts (Lower North & South) , which covers Eastern, Central, Wellington, Tasman, Canterbury and Southern districts. Sandra has been a police officer since February 1994 and has served as a frontline officer in Hamilton, Kaitaia, Whitianga and Thames-Coromandel. She was the Area Commander in Eastern Bay of Plenty based in Whakatāne for 3 and a half years before being promoted to District Commander in Eastern District. She was promoted to Assistant Commissioner in 2017 and held the national portfolios for Road Policing and Prevention before taking up her current role in 2021.